Las Vegas Upcoming Fight Tickets
Saturday 30th September 2023
T-Mobile Arena, Las Vegas, United States
Showtime PPV
12 Rounds @ Super Middleweight
IBF World Super Middleweight Championship,
WBA Super World Super Middleweight Championship,
WBC World Super Middleweight Championship,
WBO World Super Middleweight Championship,
WBO World Super Middleweight Championship
12 Rounds @ Welterweight
12 Rounds @ Super Welterweight
10 Rounds @ Middleweight
10 Rounds @ Light Heavyweight
10 Rounds @ Heavyweight
TicketNetwork
$239 - $19856
Saturday 7th October 2023
The Cosmopolitan of Las Vegas, Chelsea Ballroom, Las Vegas, United States
DAZN & DAZN Global
12 Rounds @ Light Heavyweight
12 Rounds @ Super Middleweight
10 Rounds @ Super Flyweight
WHAT ARE THE BEST BOXING VENUES IN LAS VEGAS?​
Looking to experience the excitement of a boxing match in Las Vegas? Look no further than the many boxing venues available in the city. From intimate venues that seat just a few hundred spectators to vast stadiums that accommodate tens of thousands of fans, there's a perfect boxing venue for everyone. So, whether you're looking for a thrilling fight at an intimate venue or an exhilarating spectacle at a large stadium, you'll be able to find what you're searching for in Vegas.
Vegas Boxing is a popular sport; there are many venues to watch a fight. The most well-known boxing venues in Las Vegas are Caesars Palace and the MGM Grand Garden Arena. Both venues have hosted world championships and significant fights between top boxers.
The Venetian Resort and Casino
The Venetian is unquestionably one of the most iconic and well-known venues in Las Vegas. Located on the Las Vegas Strip, The Venetian features world-class boxing matches inside and outside the Monte Carlo Ballroom. Top matchups have included Manny Pacquiao vs. Juan Manuel Marquez II and Floyd Mayweather Jr. vs. Conor McGregor.
While there are a lot of great boxing venues in Las Vegas, the Dollar Loan Center is worth checking out for a great deal on tickets.
This venue offers boxers of all levels a great place to fight. They also have some of the best deals on tickets in town, making it an ideal place to go if you're on a budget. Plus, the Dollar Loan Center is in one of the most vibrant parts of the city, so you'll never feel too far from the action.
Mandalay Bay Resort and Casino
Another excellent venue for top-level boxing is Mandalay Bay. In addition to hosting matches between world titleholders, Mandalay Bay is home to several other events worth checking out, such as motorcycle races and concerts. Some of the biggest boxing matches ever contested have occurred at Mandalay Bay, including Mayweather vs. McGregor in August 2017 and Evander Holyfield vs. Lennox Lewis in November 1997.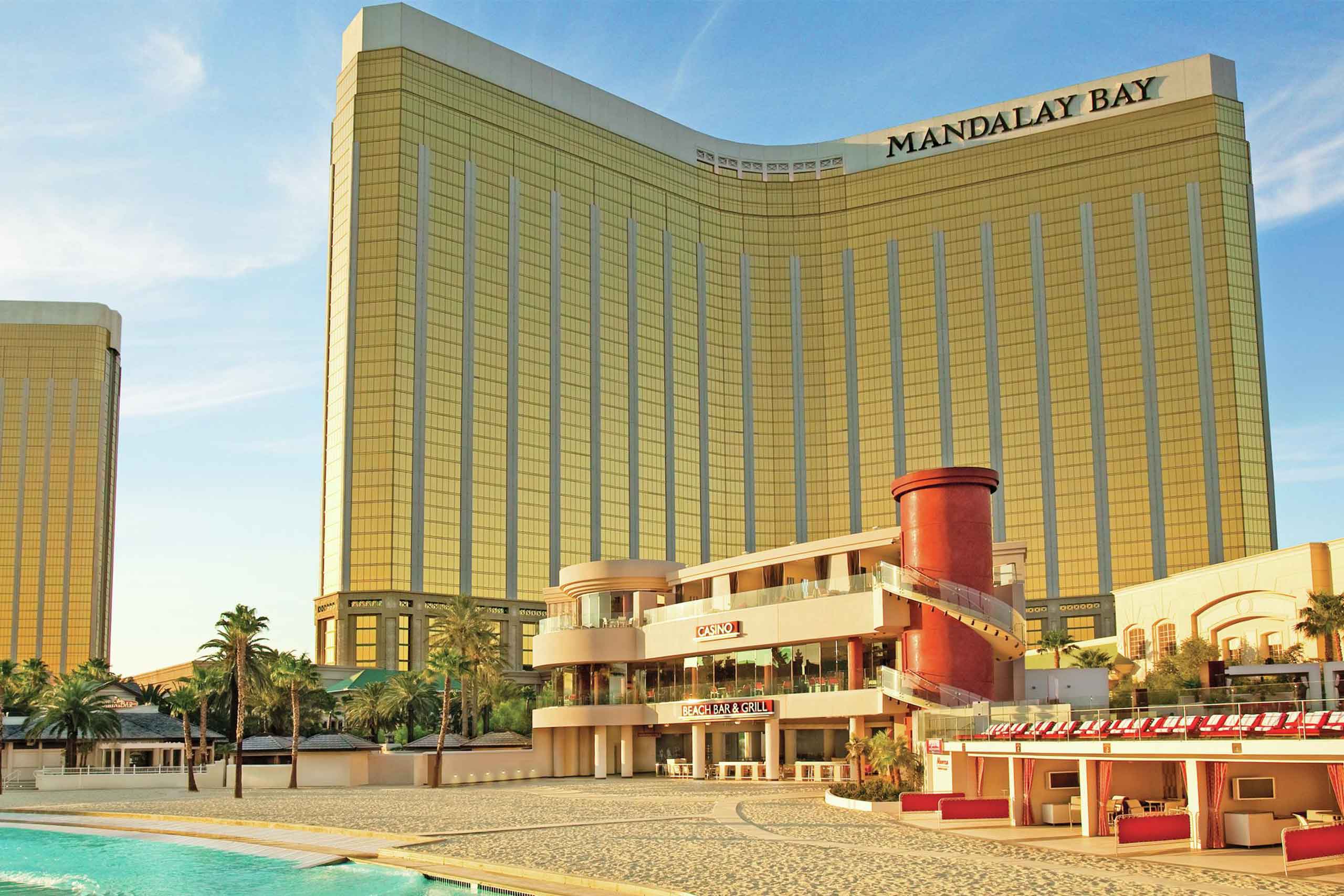 Las Vegas Convention Center
Las Vegas Convention Center is the perfect venue for hosting boxing events. The arena can hold up to 18,000 spectators and offers an excellent view for all those in attendance. Additionally, the Convention Center is located in the city's heart, making it easy for attendees to get there.
MGM Grand Garden Arena is the biggest and most well-known venue in town, and it's perfect for fans of the sport. Plenty of great seats are available, and the atmosphere is always electric. Plus, the food and drink options are top-notch, so you can rest easy knowing that you're going to be able to enjoy yourself while watching your favorite fighter go toe-to-toe.
The Michelob Ultra Arena is one of the newest and largest arenas in the city, and it has hosted many big fights. It has a capacity of 17,500 and is located on the Las Vegas Strip.
MSG Sphere at The Venetian
If you are looking for a boxing venue that is both luxurious and intimate, then the MSG Sphere at The Venetian should be your number one choice. With a seating capacity of just 1,500 people, this is the perfect spot to watch world-class boxing. Not only is the venue spacious and comfortable, but it also has excellent sight lines and a state-of-the-art sound system. Best of all, the prices are reasonable.
The MSG Sphere at The Venetian is perfect for anyone who wants to see some excellent boxing without breaking the bank. And if you're excited to see some big-name fights, then you won't be disappointed with the selection at MSG Sphere at The Venetian.
The Orleans Arena is a premier boxing venue in Las Vegas, Nevada. The venue opened in 1969 and has since been home to more than 1,000 professional boxing matches. In addition, a wide variety of events are held at the Orleans Arena, including boxing, wrestling, concerts, and other sporting events.
The Orleans Arena is easily accessible by car or public transportation and close to major casinos and tourist attractions such as the Las Vegas Strip. It can also be reached by public transport. Parking is available at the arena, and tickets are usually affordable.
South Point Hotel, Casino & Spa
South Point Hotel and Casino is a great place to watch boxing. The venue has a capacity of 10,000 people, and plenty of food and drink options are available. In addition, the venue is in the heart of Las Vegas, just minutes from the famous Strip.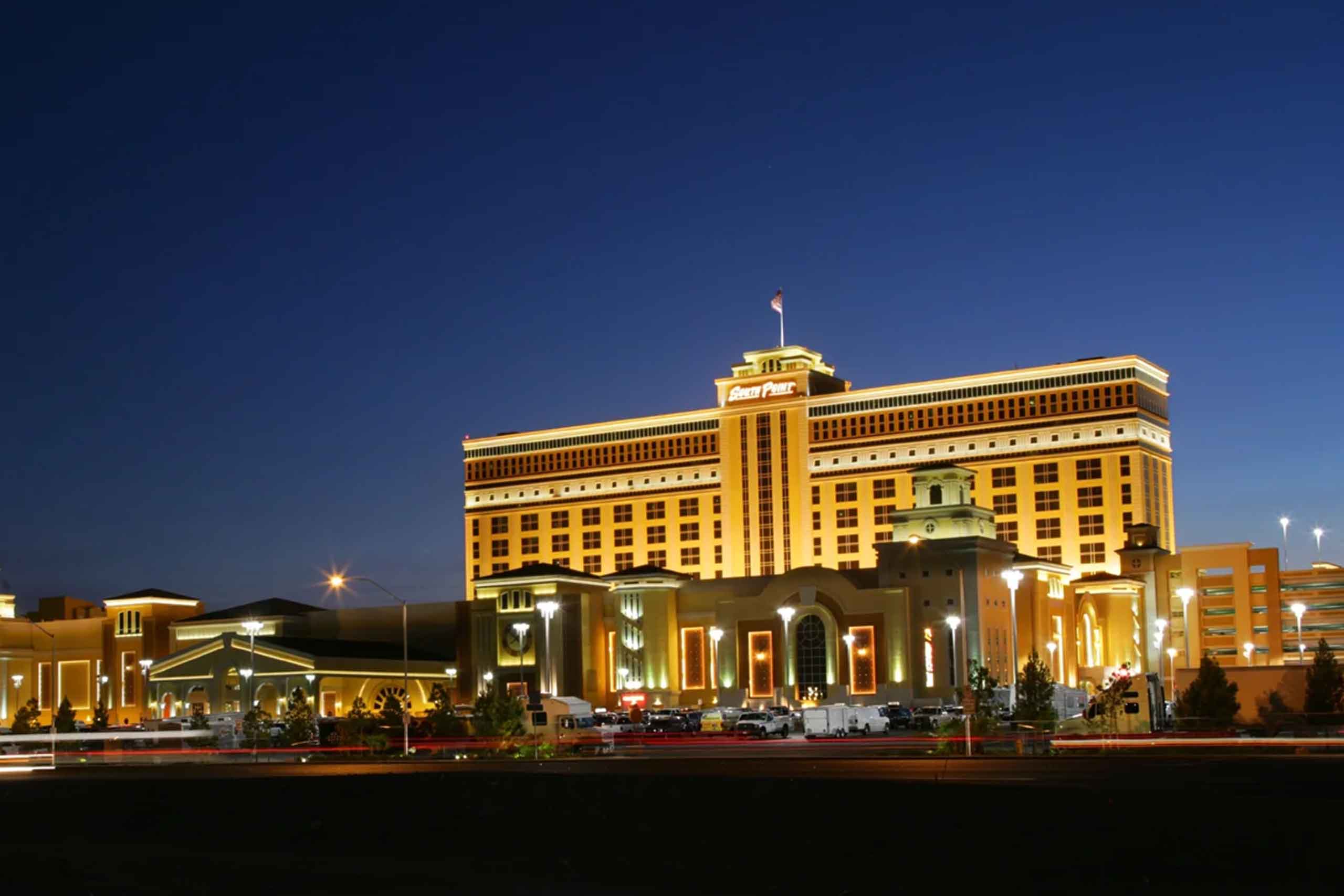 The T-Mobile Arena is a great venue to watch a boxing match because of its large size and the fact that it is in the heart of the Vegas Strip. The arena also has a lot of amenities available for fans, including food and beverage vendors, seating areas, and restrooms.
This venue is on the UNLV campus. The Smith Center is home to some of the biggest fights in boxing and features a state-of-the-art ring and sound system. With seating for over 12,000 people, The Smith Center is an excellent place to watch a fight.
There are also some smaller boxing venues in Las Vegas that offer fans a more intimate experience. These venues typically have smaller seating capacities, and they are often located near some of the city's famous attractions.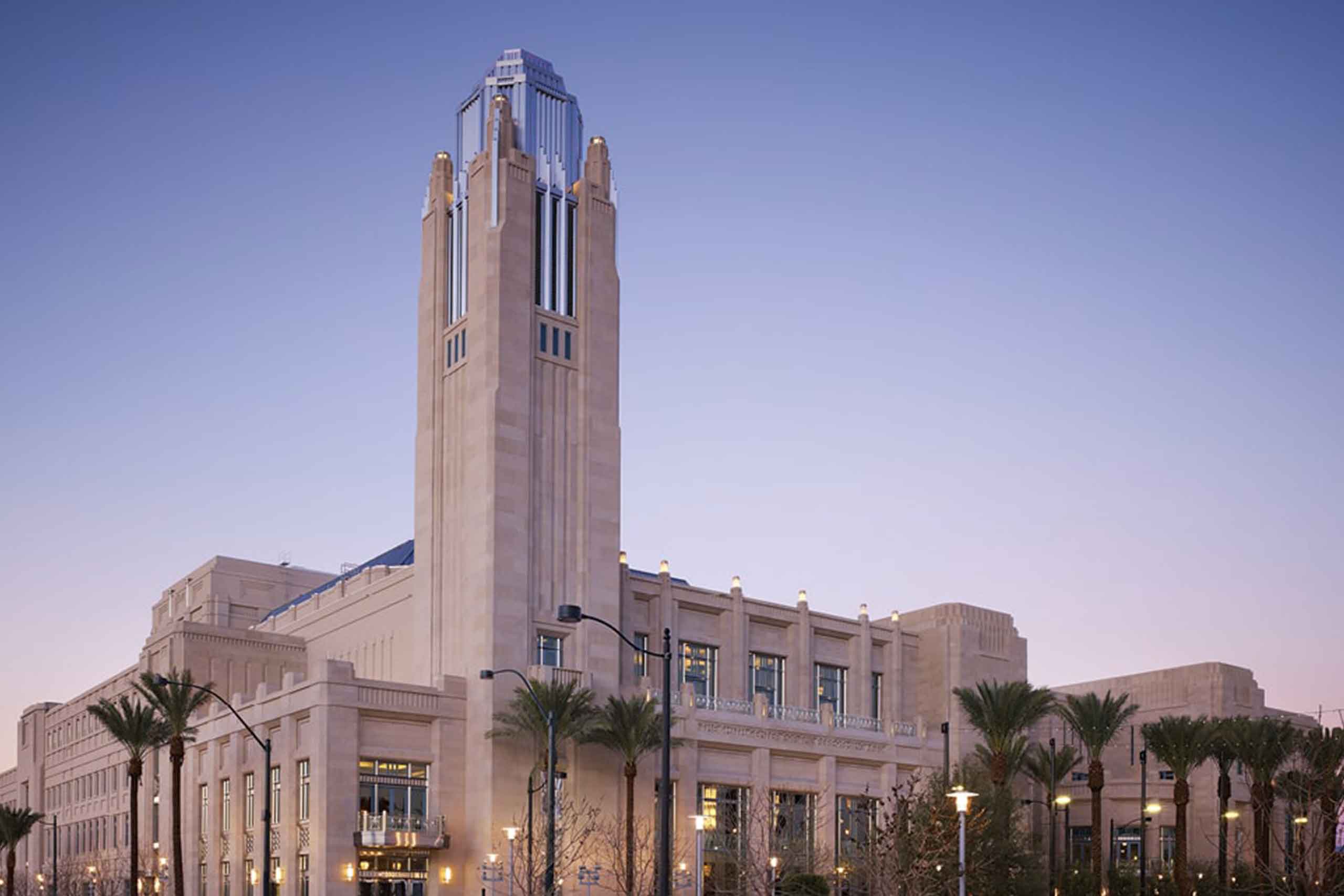 Planning Your Trip Around a Boxing Match in Vegas
Flights to Vegas are made easy with sites like priceline.com, Expedia, and Kayak. Pit those three against one another to find the best prices. Also, check with carriers like Delta to see if they have any seasonal discounts. This will be completely up to you, but travel insurance for flights, events, and hotel stays can really protect you if something pops up. There's no worse feeling than losing out on a lot of money for non-refundable tickets because of an unexpected illness or the like. 
When traveling to Vegas, you can stay on the Strip or off the Strip. Staying on the Strip can be very convenient, and you don't need to rent a car because you're right in the middle of the action.
If you value savings on your hotel room, then take advantage of the deals that sites like hotels.com and Trivago offer. But keep in mind that the hidden costs at resorts can add up if you stay on the Strip. Also, resort fees have recently increased at the most popular hotels. You might be paying a lot more than the advertised room price for daily extras so try to factor that in.
There is also the option of Airbnb but be sure to get a city-licensed room for your reservation, so you don't risk it getting canceled.
It can be a strain of a walk from one end of the strip to the other. In terms of travel, Lyft and Uber make it easy to get around. Most of the hotels have a designated area for rideshare pickups and drop-offs.
Best Seats at a Boxing Match in Vegas
The best seats at a boxing venue in Las Vegas are not always the most obvious choice. But yes, ringside are pretty good seats. When selecting a seat, think about what type of view you want.
When choosing a seat, it is essential to consider your comfort level. You might want to sit close to the action, but some may not want to get splashed with sweat, spit, or blood. It's up to your comfort.
Sitting in the stands is best for an unobstructed view. Being a few rows up can get you a better view. Go for seats that are center of any of the sides of the ring.
Difference Between Buying Boxing Tickets Online vs Box Office
There are some differences between buying boxing tickets online versus at the box office:
Box office tickets are generally more expensive than tickets purchased online.

You will likely stand in line longer at the box office than you would if you bought tickets online.

If you buy tickets through the box office, you may not be able to get seats that are close to the ring.

Buying tickets online is really the best experience. You can see all available seats, and click-through to purchase in a few minutes.
Avoid Touts Outside the Match
When buying tickets to a boxing match in Las Vegas, it is vital to avoid touts (scalpers) outside of the event. These individuals often offer significantly lower prices than the box office and may not have legitimate tickets. Instead, it is best to go directly to the event's website or access desk to purchase your tickets.
When purchasing Las Vegas boxing tickets, there are a few tips to help make the process as smooth as possible:
When purchasing tickets online, use a secure connection and a reputable provider like Stubhub, Ticketmaster or the website of the venue. 

If you are looking for premium seats, be prepared to pay more. These seats tend to be closer to the action and offer better views.

If you are traveling with friends or family, ensure everyone knows their designated seat number so that no one gets lost during the fight.

It really can't be said enough, but time is of the essence. Make sure the date of the event is what you have in mind. Check and double-check the dates before committing to the purchase.
Map out the best route to the venue from your hotel. Uber and Lyft prices can go up if there is a big fight, but they'll probably be your best way of making it to the venue on time. Check with your hotel to see if they have complimentary transportation to the venue.
Frequently Asked Questions
Las Vegas Boxing Schedule
Saturday 30th September 2023
T-Mobile Arena, Las Vegas, United States
Showtime PPV
12 Rounds @ Super Middleweight
IBF World Super Middleweight Championship,
WBA Super World Super Middleweight Championship,
WBC World Super Middleweight Championship,
WBO World Super Middleweight Championship,
WBO World Super Middleweight Championship
12 Rounds @ Welterweight
12 Rounds @ Super Welterweight
10 Rounds @ Middleweight
10 Rounds @ Light Heavyweight
10 Rounds @ Heavyweight
Saturday 7th October 2023
The Cosmopolitan of Las Vegas, Chelsea Ballroom, Las Vegas, United States
DAZN & DAZN Global
12 Rounds @ Light Heavyweight
12 Rounds @ Super Middleweight
10 Rounds @ Super Flyweight
Thursday 16th November 2023
T-Mobile Arena, Las Vegas, United States
ESPN
Vacant WBC World Lightweight Championship
12 Rounds @ Super Featherweight